Five cats female live in the cattery – CH Gracie Amelia*PL, CH Adoria Nectario*LT, GICH La Reina Regal Splendor, GICH Mirabella Regal Splendor and Daphne Thai Pride.
CH Gracie Amelia*PL
blue point
dob. 15 10 2015
Gracie, our first girl cat, came to us from Polish cattery Amelia*PL. At once took root in the new house, made friends with Nectario. Extremely friendly, swift and agile. Organizes all the games, likes to dominate. Clever, incredibly quick-witted! When she is alone at home, she never is bored, finds some occupation, but at the same time does not overstep the limits nor causes the damage. Likes to be near her owner, to observe everything, to be interested in everything, but avoids all the caresses and rumpling. This is rather independent cat. Nevertheless, sometimes she likes to get on the nape of the neck, cuddle up to us and to drowse. Gracie doesn't like exhibitions, gets excited during them, but… to no purpose, because she charms everybody there by her fantastic eyes.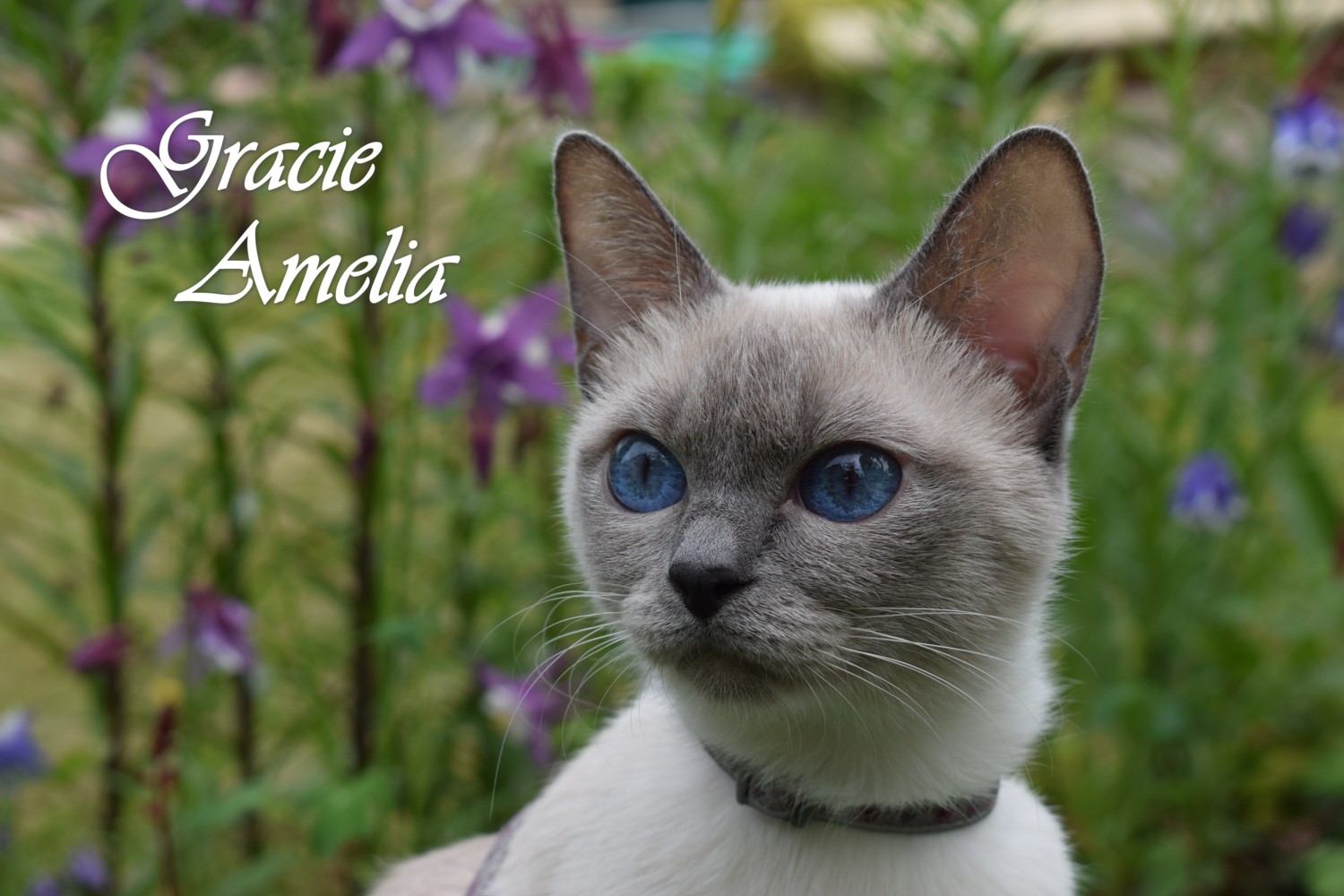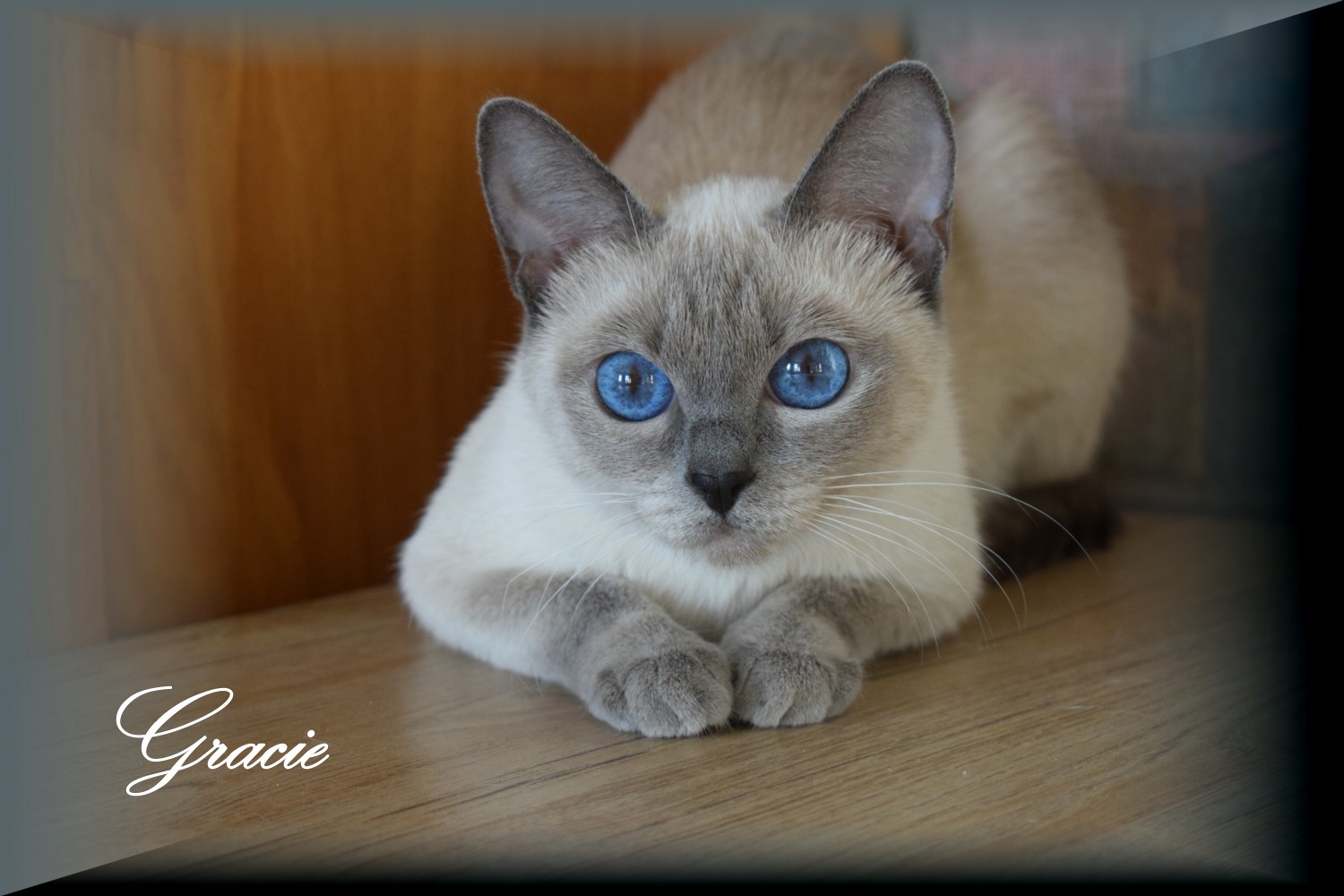 CH Adoria Nectario*LT
seal point
dob. 26 02 2017
Daughter of Gracie Amelia and Nectario. Sweetest being in the world - purrs a lot, rubs up against your legs, pushes her head against you, head butts you with her forehead, desire to be stroked and scratched continuously and send other subtle clues of her affection...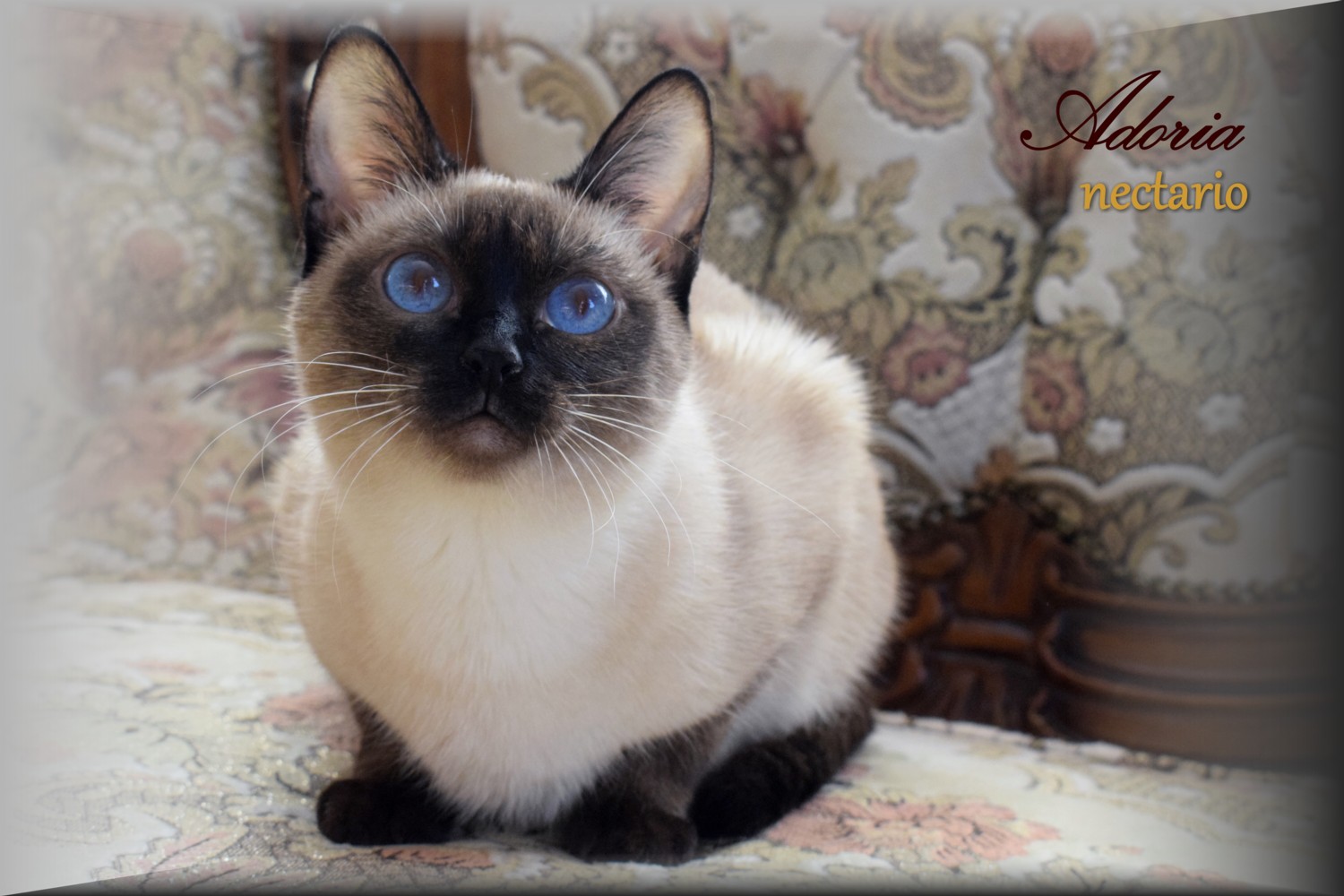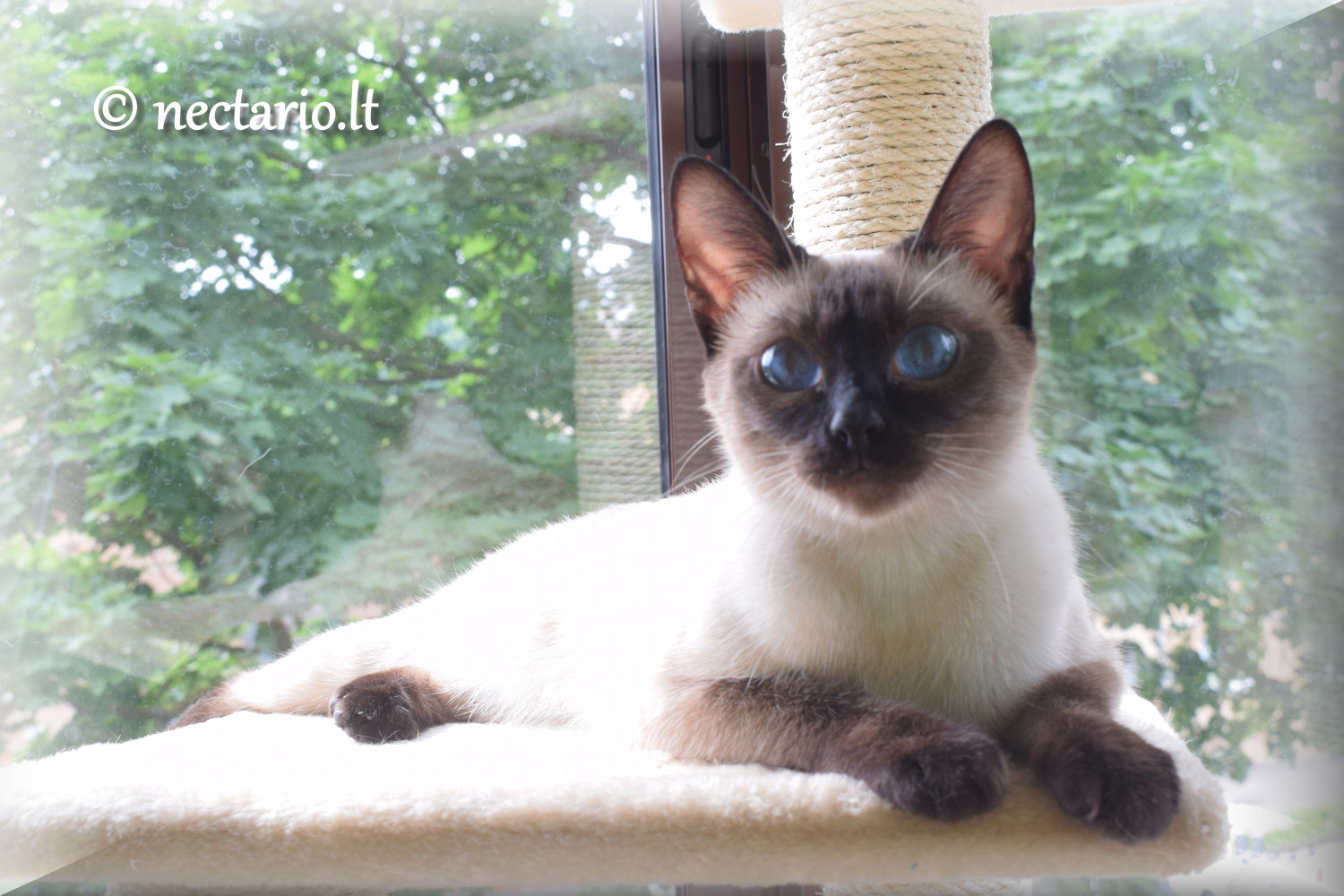 GICH La Reina Regal Splendor
chocolate point
dob. 08 02 2016
Open-heart, communicating, courageous cat. Fantastically sweet and lovely. A man is the most important, other cats are not so interesting to her. She follows about her owner everywhere, wants to eat ant to sleep together, observes facial expression of a man and "speaks" – clearly says her onomatopoeic words, which knows surprisingly many. In quiet hours shows all her tenderness: curls up on the breast as close to the face as possible, rubs with her nose, licks hands, purrs like a tractor. La Reina – show class and show temperament cat, she likes exhibitions very much.
GICH Mirabella Regal Splendor
lilac point
dob. 13 04 2016
Mirabella likes to chat, but isn't noisy. Knows her name very well – as soon as we mention it, she speaks. Quickly adapts herself in foreign environment, gets acquainted with other cats and people. Even though she is lilac-point, the most lightly colour of this breed, her eyes are impressively dark blue. Slender, graceful, unusually long tail. Fabulously beautiful – namely such is the meaning of her French name, Mirabella.
Daphne Thai Pride
blue tabby point
dob. 23 07 2018
Our new sweet and lovely girl from Russia.